M.Sc. – General Chemistry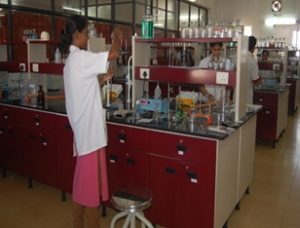 Objectives
To provide knowledge of:
Advanced modern chemical techniques
Modern instrumentation.
To strengthen problem solving ability.
To produce adequately trained personnel in Chemistry for present and future needs of :
Academic and Research institutions
Chemical/ Pharmaceutical industries
Health Organizations.
Courses offered
MSc. Course in Chemistry
MSc. Course in Organic Chemistry
MSc. Course in Analytical Chemistry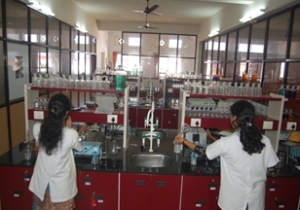 Duration
Two years (Full Time)
Eligibility
Candidates seeking admission for M.Sc. in Chemistry/Organic Chemistry/ Analytical Chemistry shall have studied
Chemistry as optional/major / special subject in the Bachelor Degree programme
Physics and Mathematics as optional / major / special / subsidiary subjects either at B.Sc. or at PUC for two years (11th and 12th Standard).