Wikipedia 'Train the Trainers' workshop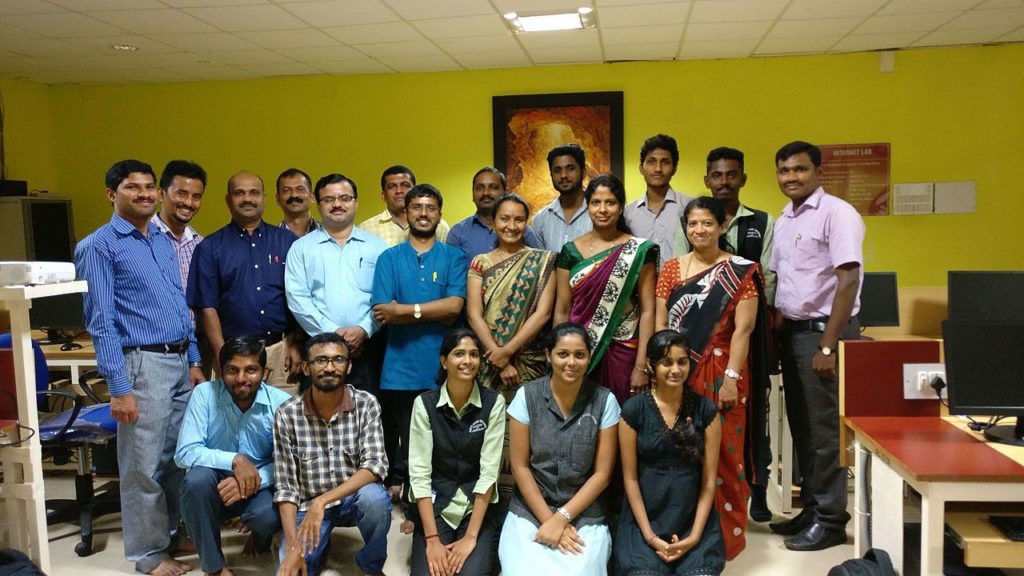 The Journalism department of Alva's Post graduation Studies, Moodbidri, organized 'Train the Trainers' workshop, at Alva's Engineering College, for selected faculties of the college, aiming to improve and enhance Kannada Wikipedia skills  for outreach and guiding their students.
Program officer, Centre for Internet and Society, Bengaluru Dr U B Pavanaja conducted a day long workshop for the faculties to equip them well in advance, before venturing to train the students.  He delivered a presentation on various topics, prior to Wikipedia editing session. He educated the faculties by demonstrating in different areas like, making paragraphs, numbering, hierarchy, sub hierarchy, link, headings, references and photo uploads.  Quoting poor contribution of content to Wikipedia, Dr Pavanaja said roughly two crore Indians regularly visit the Wikipedia site but very few are either contributing or editing. He asked to be creators of knowledge by developing contents of varied subjects.
The workshop introduced participants the features of Wikipedia and gave hands-on demonstration on how to edit and contribute articles. As many as 17 faculties and 7 students participated in the workshop.
 Alva's college Journalism department Head Dr Moulya Jeevanram, co-trainers Bharthesha Asasandemajalu, Dhanalakshmi KT, Lokesh K, Assistant Professor Srinivas Pejathaya were present among others.
Photo Credit: @pavanaja