M.Sc. – Food Science and Nutrition
PG studies in Food Science and Nutrition deserves to serve professional and personal needs of individual who wants to broaden their opportunities in nutrition related fields. It mainly focuses on chemical and biological components of foods and the ways in which these ingredients affected. Students learn the chemical, biological, microbiological, nutritional, engineering and economic aspects of food as well as social impacts of foods. Due to an increased awareness in recent years how foods directly effects the population health there is a greater demand for professionals trained in Food Science and Nutrition. The general public has begun to realize how it is to eat well balanced meals. This means that the opportunity for career in nutrition is at an all-time high.
ELIGIBILITY:
Candidates who have passed the 3 years B.Sc. degree examination with a minimum of 45% (40% in case of SC/ST/ Category-I candidates) marks in aggregate excluding languages are eligiblr for the programme provided they have studied chemistry/ biochemistry and any two optional subjects or B.sc., Food science / home science.
COURSE HIGHLIGHTS: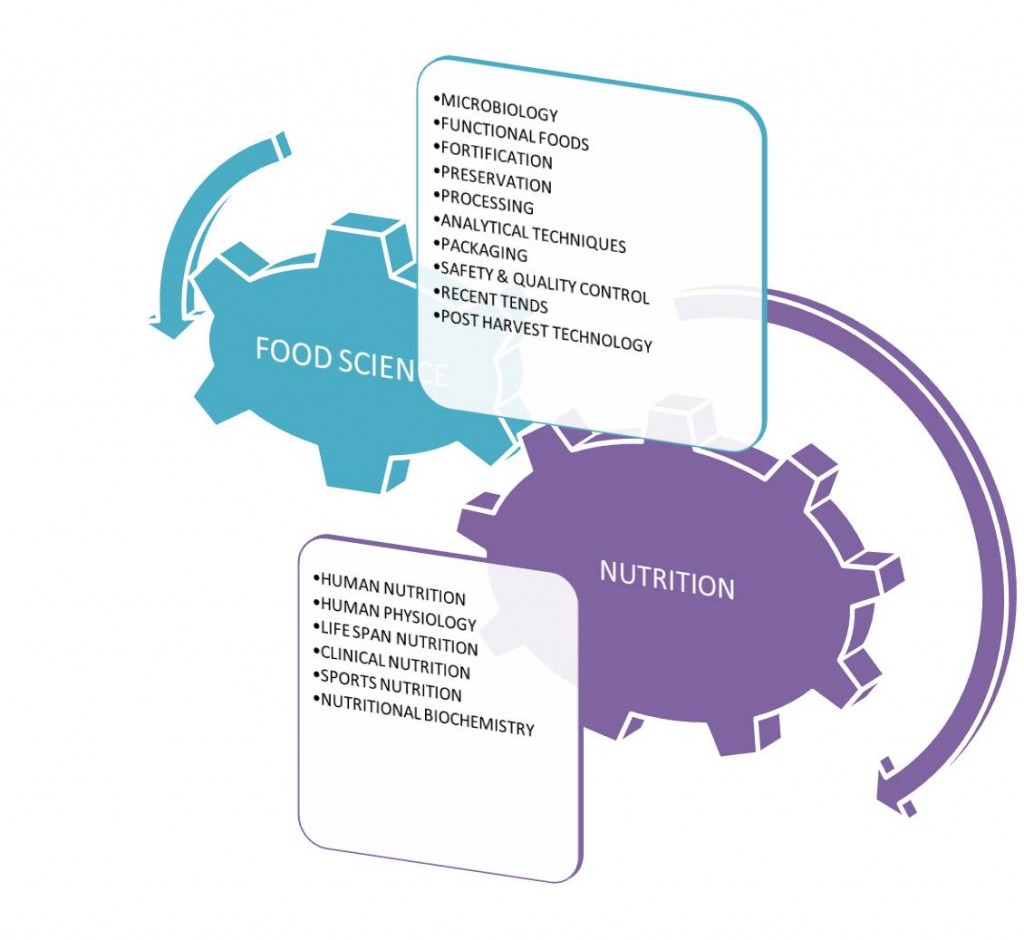 DEPARTMENTAL ACTIVITIES
Projects / field surveys on product development / fortification / community studies
Faculty exchange programs / guest lectures
Seminars / conference / workshops
Internship on Dietary Counselling at Alva's hospital, Moodbidri
Nutritional education program by students
Extension activities at community level
Diet camps
Food clubs and association activities for students
Open electives (offered by various departments)
JOB OPPORTUNITY:
Dietitian / nutritionist in India & around the world.
Quality analyst & production manager in food / Pharmaceutical industries.
Food taster in food industries.
Food inspector.
Fitness expert.
Nutrition expert in ICDS, FSSAI, UNICEF, WHO.
To setup own food industry.
Research assistant in research institute like CFTRI & DFRL.
Teaching profession.